Lakeside Floor Coverings Team
We provide homeowners and commercial property owners with beautiful, long-lasting flooring.
SCHEDULE AN ESTIMATE
About – Meet the Lakeside Floor Coverings Team
Since 2009, Lakeside Floor Coverings has provided thousands of homeowners and commercial property owners with beautiful, long-lasting flooring. From the beginning, we knew the market needed a flooring company that wasn't afraid to do things differently.
We are constant learners who stay on top of industry changes to provide an expert level of product knowledge and installation service. We prioritize quality, skill, and service.
We're more than team members. Our dedication to one another as family, with a determination to be a force in the industry, have shaped who we are today.
Lakeside Floor Coverings is a different kind of floor store, where our salespeople are honest and our in-house installation team is reliable, thorough, and takes pride in their workmanship.
When you work with us, you work with a team of experts that offers the highest-quality floor products and service.
Lakeside's Captain and Crew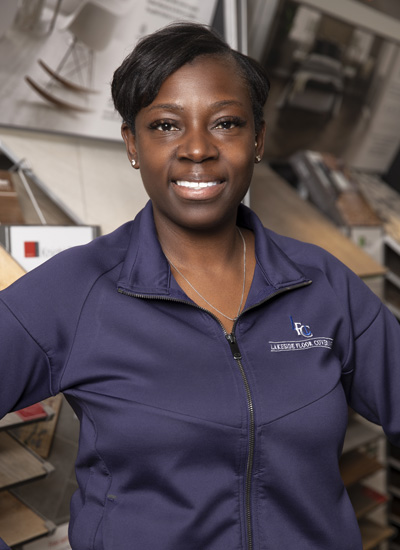 Keia Isaacson
President & CEO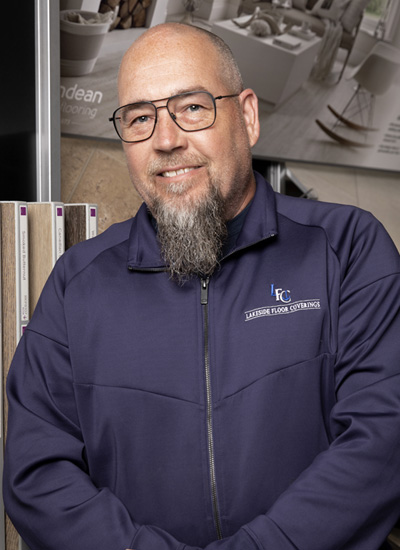 Bruce Brown
Captain of Operations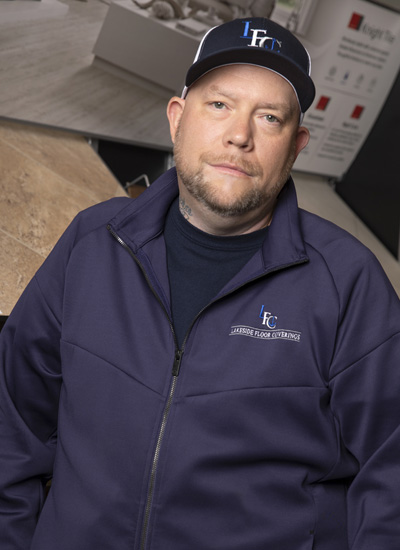 Phil Isaacson
Captain of Sales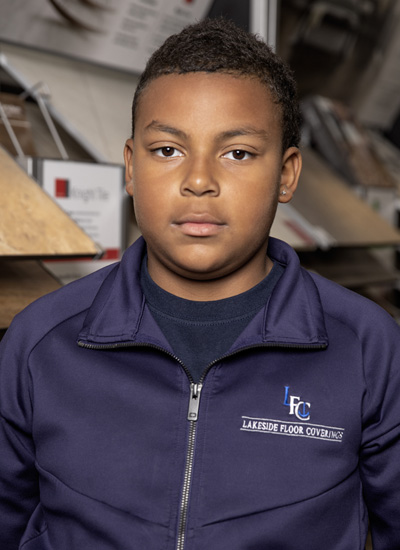 Caden Isaacson
Captain of Fun
84 reviews on
Wyldheart Woodelf
2023-01-07
Knowledgeable and patient while I asked a ton of questions. I appreciated everyone working on finding solutions to make my project work within my budget
Lisa Marie Jordet
2022-12-11
Wonderful Flooring Store. Excellent Customer service. Knowledgeable and Friendly.
Brielle Bernardy
2022-07-29
Extremely friendly staff. Keia and Phil are very helpful, very knowledgeable on what they are doing, and eager to help their customers. They have helped me through the process immensely. I had water damage to my floor and they have stuck with me through this awful event to make sure I love my new floors and that they work best for me.
Needed to order some specific flooring to match what was already in the house. Robyn and the people at Lakeside Flooring were incredibly helpful at getting me a sample and then my order. They were always friendly and communicated clearly! Thanks guys!
Danielle Massie
2022-03-26
Phil and Keia are wonderful. We were in their showroom today with our young son and they treated him like their own and were completely unphased by his activity level. Super helpful and knowledgeable and very patient with us trying to figure out the best floor for our kitchen. Highly recommend!
Brittany Wells
2022-02-02
Prompt service, quality install. Competitive pricing and knowledgeable.
Patricia Stinson
2022-01-18
Wonderful people to work with. Wonderful flooring. I recommend this company.
We were really impressed by the service we received. We were given a short explanation of different kinds of carpet. We had help deciding which kind of carpet our lifestyle would require. They made an appointment for measuring the size of our rooms. They were here exactly the time of our appointment. The carpet only took one week to arrive. It was installed right on time The installers left no remnants and all was cleaned up. We were really impressed by this company.