Flooring Installation & Floor Maintenance
When installed correctly, flooring is functional, durable, and beautiful. With regular maintenance, floor coverings will last for years. Lakeside Floor Coverings employs its own professional installation and refinishing team to make every residential and commercial flooring project go smoothly. Our expert maintenance tips will help you keep your floors beautiful and functional for years to come.
Residential & Commercial Flooring Installation
Most flooring companies use third-party installers. Not Lakeside Floor Coverings. Our professional installation team are in-house employees, which means we manage them, not you. Our installers are product experts with years of experience. They specialize in carpet installation, hardwood installation, and luxury vinyl and laminate installation so you can be sure your floor covering is installed the right way.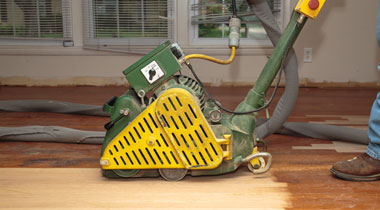 Residential & Commercial Floor Refinishing
Bring hardwood floors and bamboo and cork floors back to their natural beauty with professional floor refinishing with Lakeside Floor Coverings. Our in-house refinishing team repairs and refinishes existing hardwood and renewable flooring to improve their beauty and extend their lifespans. If you'd like to update the look of your floors, the design experts at Lakeside Floor Coverings can help you choose a new stain or finish.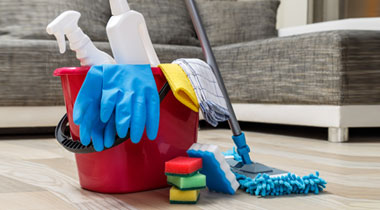 Maintaining your hardwood, luxury vinyl, laminate, and carpet prolongs the life of your floor coverings and ensures they look beautiful for years to come. Not all cleaning products are appropriate for all floor surfaces. The flooring experts at Lakeside Floor Coverings have put together maintenance guides for every floor type. Learn from the professionals on how to keep your floor coverings in great shape.
"Many of the companies I contacted to install my wool carpeting would not even attempt it due to the difficult nature and expense of wool. Lakeside floorings expert, experienced installers did a phenomenal job! So nice, knowledgeable, efficient. Highly recommend!."
– Ann B.