MN Flooring Installation
QUALITY FLOOR COVERINGS
Our talent, knowledge, and expertise to give our clients the best buying or selling experience possible.
Schedule An Estimate
MN Flooring Installation
A DIFFERENT TYPE OF FLOOR STORE
We offer MN flooring installation. Flooring is an essential element in any interior design. The right flooring choice securely anchors the space with personality and purpose. Whether installed in the home or a place of business, floor coverings should be both functional and beautiful.
Lakeside Floor Coverings is a Minnesota flooring installation company that provides experienced design assistance, expert level product knowledge, and skilled labor for flooring installations. We are your one-stop source for residential and commercial flooring. When you work with us, you can trust that we are comfortable at the helm of your flooring project and will safely navigate you through the sea of flooring options.
MN Flooring Installation
Residential & Commercial Flooring Products
Hardwood Flooring
Solid or engineered. Factory finished or site finished. Conventional layout or custom borders, patterns, and inlays. Whatever your plans for your new hardwood floors, Lakeside Floor Coverings can help you find the perfect hardwood, finish, and style for your space. Our expert MN flooring installation team will consult with you on the appropriate installation method and provide professional, prompt installation of your new floors.
Carpeting
Lush, hard-wearing, and available in hundreds of combinations of fibers, styles, and colors, carpet is a timeless choice for bedrooms, living areas, and commercial spaces. The design consultants at Lakeside Floor Coverings will help you narrow down your options to find the high-quality carpet that will look phenomenal and last for years. Our professional carpet installation team will install your carpet without leaving a mess behind.
Luxury Vinyl & Laminate Flooring
Luxury vinyl & laminate flooring are a durable and beautiful choice for spaces that require easy maintenance, scratch and stain resistance, and a soft feel underfoot. These products are versatile and have the look of high-end hardwood and tile without the price tag or maintenance requirements. Lakeside Floor Covering's luxury vinyl and laminate flooring options are the best on the market and exceed the high standards of our customers.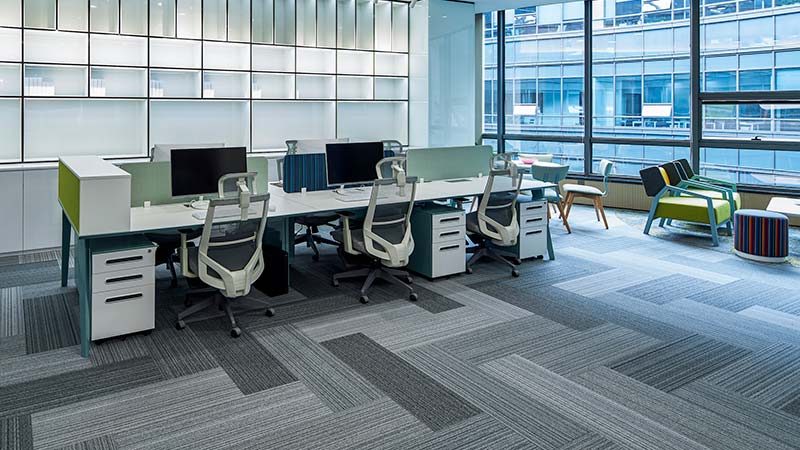 Heavy-Duty Commercial & Industrial Flooring
Commercial and industrial spaces require heavy-duty flooring solutions. Lakeside Floor Coverings has commercial and industrial flooring options for most commercial and industrial spaces. Explore options in VCT and VET tile, static dissipative tile, rubber flooring, and heat-welded sheet vinyl. Our heavy-duty commercial floor coverings are tough, durable, and attractive to meet the design requirements of any space.
Expert Minnesota Flooring Installation & Maintenance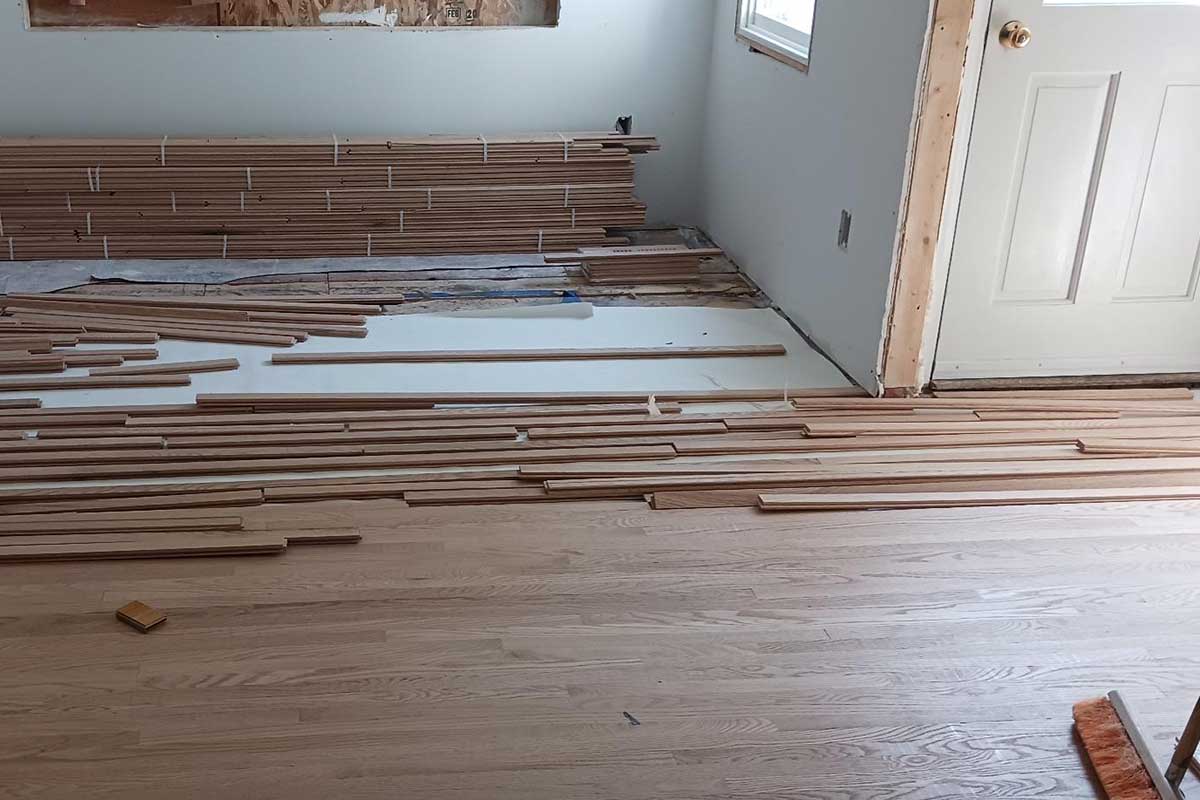 MN Flooring Installation - Residential & Commercial
Our expert hardwood floor installation team will consult with you on the appropriate installation method and provide professional, prompt installation of your new floors.
Lakeside Floor Coverings is excited to offer three installation types for wood floors: nail-down, glue-down, and floating.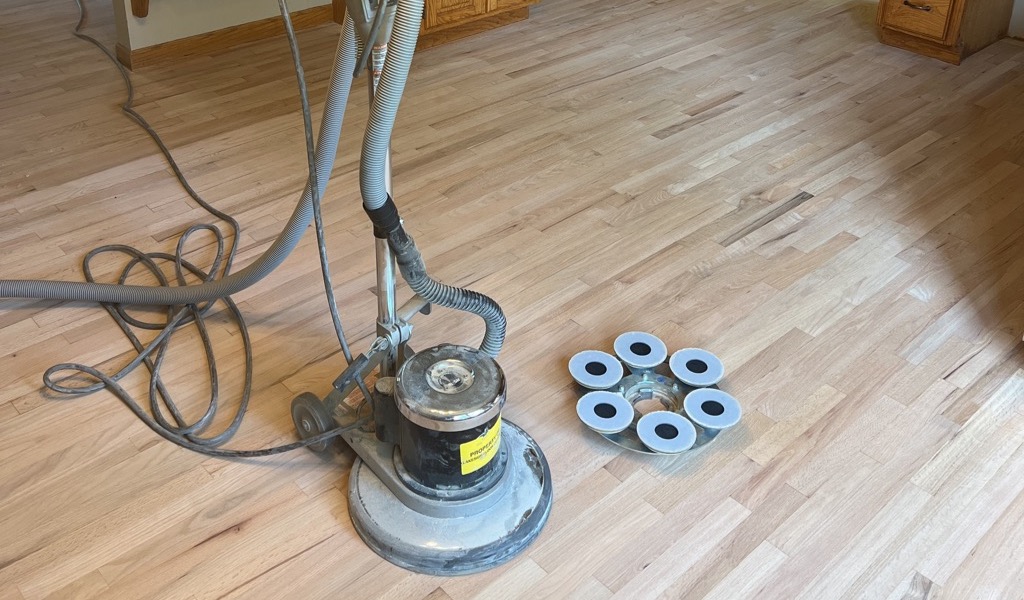 Floor Refinishing - Residential & Commercial
Our in-house refinishing team repairs and refinishes existing hardwood and renewable flooring to improve their beauty and extend their lifespans.
If you'd like to update the look of your floors, the design experts at Lakeside Floor Coverings can help you choose a new stain or finish.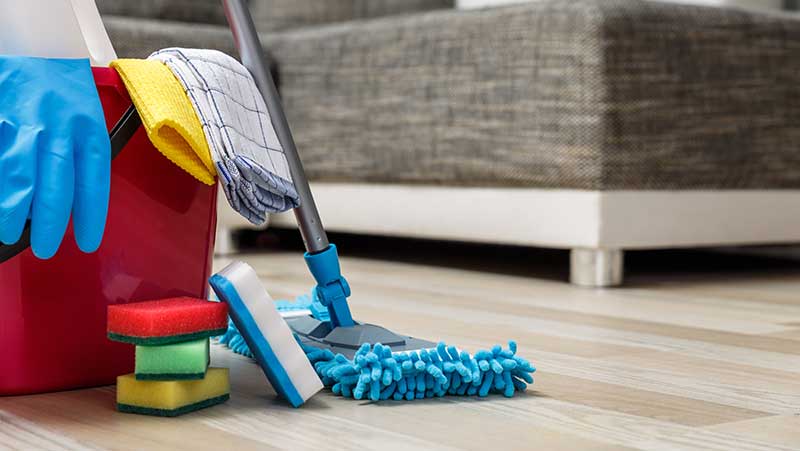 Not all cleaning products are appropriate for all floor surfaces.
The flooring experts at Lakeside Floor Coverings have put together maintenance guides for every floor type.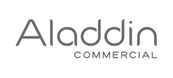 84 reviews on
Wyldheart Woodelf
2023-01-07
Knowledgeable and patient while I asked a ton of questions. I appreciated everyone working on finding solutions to make my project work within my budget
Lisa Marie Jordet
2022-12-11
Wonderful Flooring Store. Excellent Customer service. Knowledgeable and Friendly.
Brielle Bernardy
2022-07-29
Extremely friendly staff. Keia and Phil are very helpful, very knowledgeable on what they are doing, and eager to help their customers. They have helped me through the process immensely. I had water damage to my floor and they have stuck with me through this awful event to make sure I love my new floors and that they work best for me.
Needed to order some specific flooring to match what was already in the house. Robyn and the people at Lakeside Flooring were incredibly helpful at getting me a sample and then my order. They were always friendly and communicated clearly! Thanks guys!
Danielle Massie
2022-03-26
Phil and Keia are wonderful. We were in their showroom today with our young son and they treated him like their own and were completely unphased by his activity level. Super helpful and knowledgeable and very patient with us trying to figure out the best floor for our kitchen. Highly recommend!
Brittany Wells
2022-02-02
Prompt service, quality install. Competitive pricing and knowledgeable.
Patricia Stinson
2022-01-18
Wonderful people to work with. Wonderful flooring. I recommend this company.
We were really impressed by the service we received. We were given a short explanation of different kinds of carpet. We had help deciding which kind of carpet our lifestyle would require. They made an appointment for measuring the size of our rooms. They were here exactly the time of our appointment. The carpet only took one week to arrive. It was installed right on time The installers left no remnants and all was cleaned up. We were really impressed by this company.
MN FLOORING
SCHEDULE AN ESTIMATE
Get in touch with our team to discover your floor covering and MN flooring installation options. We're looking forward to working with you.