What is LVP?
If you've found your way to this page, it likely means you are ready to install some new flooring for remodeling or initial designing – and maybe luxury vinyl plank (LVP) flooring is the right option for you!
So, first things first: what is LVP? As its name suggests, LVP is a type of vinyl (as opposed to laminate) flooring that comes in planks (as opposed to sheets). LVP is most known for its luxurious look which mimics traditional hardwood floors and comes at a more budget-friendly price.
LVP is installed in different ways based on the product you choose as well as the needs of your project's space. It's a very versatile flooring option!
We'll explain more LVP benefits later and along the way, you'll pick up some educational tips. As you read, don't worry about learning it all! We know there's a lot to know and Lakeside Floor Coverings is here to educate you on what you need to know when it comes to your unique project with commercial & industrial flooring.
For now, read on to learn more about why LVP might be the right hardwood alternative product for you.
LVP Types
Let's think of the types of LVP based on the different ways an LVP flooring product can be installed. With this train of thought, there are a couple of different LVP flooring installation types:
Glue down
Floating
Loose-Lay
You might be thinking, why does it matter what type of way my LVP is installed? Well, it's like knowing the right size shirt to buy that most flatters your shape!
So, when it comes to knowing which installation type is right for your project, you have to know what you're working with!
What to Consider
Start with your subfloor: what type of subfloor do you have and what condition is it in? How much floor traffic will your floor experience?
Also important to know is the final height of your flooring project – think about things like the needed room for a door to swing or do you need a base shoe (the strip that takes care of any gap between the floor and trim).
Keep these considerations in mind as we explain the different LVP flooring install types: glue down, floating, and loose-lay.
Glue down:
Glue/adhesive is used (either right on the floor or on the LVP already) in this install method which makes it the thinnest LVP install type. It's the ideal way to go when flooring height is of concern.
Lots of industrial and commercial spaces use glue down LVP products because of the "firm in place" hold that can withstand heavy equipment moving along it.
There's no need for a base shoe when using this install method nor are there any limitations on how far you can run it without the addition of a transition.
Floating:
Click! An interlocking system is used in this method and it's the most DIY-friendly LVP flooring install type. It's also pretty versatile because it can be done in rooms above or below grade – meaning you don't have to worry if your project's space is above or below ground level.
You'll see this flooring install type used in most residential spaces and some commercial/retail places with lighter traffic.
There is a base shoe requirement with a floating floor install and depending on the construction of the LVP you go with, you might need to add an underlayment layer if your chosen style doesn't come with one. Also important to note is that there are limitations on how far you can run this type of installation before you need to consider a break or transition piece.
Loose-Lay:
This is most similar to a floating floor install but instead of the interlocking system, in a loose-lay install, a perimeter glue is set on top of the subfloor and your LVP is loosely laid (as the name suggests!) on top of that glue.
It's thicker than glue down but thinner than a floating floor install – it has the same thickness as commercial carpet & tile and no transition is needed. Think of loose-lay as the go-between for the glue down and floating option!
There aren't any limitations on how far you can install your LVP using this method.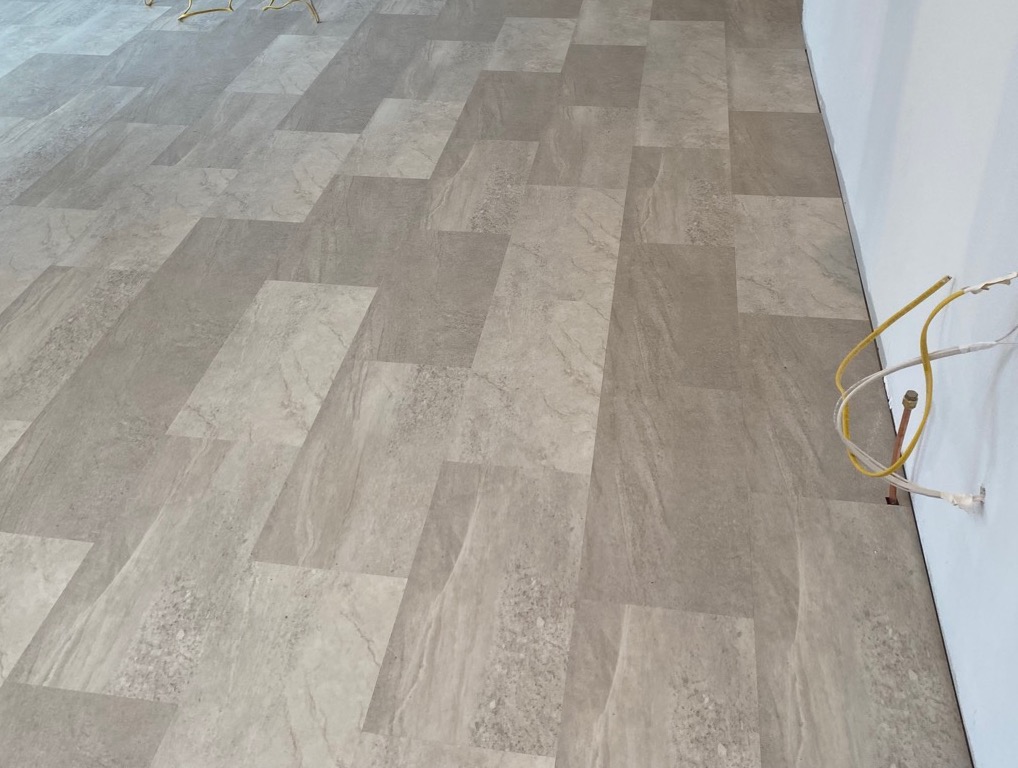 LVP Benefits
Over the years, we've seen LVP manufacturers experiment with different materials to deliver an updated version of LVP to customers. There have been variations in how LVP feels to walk upon and how it looks to the naked eye.
LVP products on the market right now are at the height of their game and the benefits are abound!
Durability
As a whole, LVP can be depended on for its durability. The exact intensity of the durability depends on the type of LVP you go with, more specifically its wear layer thickness and finish (we'll explain more about that later). But rest assured, you can count on LVP to be a durable product!
Variety
There are so many LVP types! Colors, shape, texture, design, materials, installation methods, spaces to use it in…you name it! The high-def imaging technology currently used on image layers of LVP brings with it tons of options when it comes to the look of your floors– you'd be hard-pressed to find a look that doesn't speak to you.
Ease of Care
LVP brings you the best of both worlds when it comes to how it looks and how it needs to be cared for. Why? Because it's easy to clean and when compared to the delicacy that hardwood floors require, LVP is a breeze to maintain. Customers love how much time they save when it comes to cleaning their LVP floors.
Enhanced Feel
A new technology called Embossed in Register (or ER surface) makes it possible for the floor to feel just like it looks. Huh?
Imagine walking across a floor with beautiful knots, some nature-inspired wormholes, and beautiful graining patterns. Well, due to the use of ER, you can also feel those knots, wormholes, and variations in the graining as your feet glide across the floor.
Of course, this enhanced feel is done with intention and care: you're safe to bet on the fact that these floors still come with the utmost comfort even with the added technology of the enhanced, more realistic feel.
LVP Trends
With all this being said, it's no wonder why the popularity of LVP is blowing up as a top flooring installation choice! Whether you see it on an HGTV project, your friends showing it off on their Instagram reel, or an ad popping up on Google, you can see LVP everywhere right now.
Environmental sustainability is a leading trend across the market, and the flooring industry is no different. Certain LVP producers carry sustainability certifications and are in line with environmental friendliness when it comes to the LVP products they offer.
Mixing and matching different LVP products is huge right now and there are endless ways to do it! Consider mixing and matching wood tones, pairing a neutral floor color with a vibrant pop of color elsewhere in the room, or running LVP up a wall to mimic wall paneling.
Maybe you want to draw attention to a certain area of a room – you can do that by mixing up the colors of the LVP you choose to make a statement in one part of your room. Playing with different textured LVP products is also a great way to be on trend.
LVP is a whole package experience considering it has the desired look, feel, and sound you're searching for in a flooring product. Comfort matters and LVP provides that soft-footed feel you want! Important in our world right now is our ability to connect with one another and the acoustics from LVP create functional conversational spaces.
When you've nailed the look, you have to make sure you take care of it to uphold the image. Keep scrolling to review care tips for LVP and spoiler: we bet you have the needed materials on hand already!
LVP Care/Cleaning Tips
They say there's beauty in simplicity – so with the ease of care for LVP floors, we can confidently say LVP floors are a thing of beauty!
There's no need for a five-page manual on how to care for these floors. All you have to remember is the following:
If something spills, use a rag to wipe it up ASAP.
If you see debris on your floors, and dry mopping is your thing, do it! If you prefer to suck up the mess with a vacuum, do that! Either will get the job done. Do this whenever you see the debris on the floor to prevent scratches.
Once a week, mop the floors using a simple cleaning solution of dish soap and warm water.
Conclusion – What is LVP?
So, you made it to the end! Did you learn something? Do you feel more confident in your knowledge of LVP floors? If so, mission accomplished!
LVP is right for you if you are looking for a budget-friendly, wood floor-mimicking flooring choice. The array of benefits LVP brings to you makes the ease of caring for them feel even easier.
One last reminder: It's not uncommon that our customers are unaware of their project needs and wants – we will help you figure it out! At Lakeside Floor Coverings, we know our stuff and it's what we pride ourselves on.
It's why our customers have so much satisfaction with our work.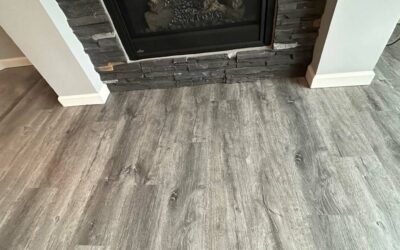 LVP Benefits When you're in the midst of making a decision, a little pro-con list has been known as the go-to...
read more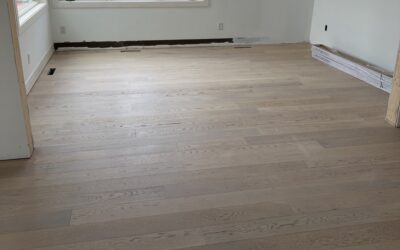 LVP Flooring Types Maybe it's the real wood look, the practicality of vinyl flooring, or both – regardless,...
read more