LVP Flooring Types
Maybe it's the real wood look, the practicality of vinyl flooring, or both – regardless, luxury vinyl planking (LVP) is booming in popularity. It's becoming the flooring option that more and more people are landing on (even over carpet and solid hardwood floors).
If you've decided that LVP is the right vinyl flooring product for you, your next step is to decide exactly what type of LVP is the best for you. And if you didn't know LVP comes in many different types, it does! As a matter of fact, there are so many LVP options out there that it's best to move away from the one-size-fits-all philosophy when choosing your LVP type.
Instead, at Lakeside Floor Coverings, we educate you to base your LVP flooring type on the particular flooring needs of your project space. Once you understand your flooring needs, you'll be ready to pick the right LVP type and look!
Keep reading to continue to learn how to distinguish one type of LVP from the other. You'll see two areas of consideration when it comes to choosing an LVP type: installation considerations + long-term considerations. Hopefully, you'll take it all in so you can choose the perfect LVP floor!
Luxury Vinyl Plank Installation Considerations
Commercial & Industrial Areas
If your project is in a commercial or industrial area where the floors experience heavy rolling loads, we recommend you opt for a glue-down luxury vinyl plank flooring installation option and make your stylistic choice from there. Commercial areas with mobility concerns (wheelchairs, walkers, etc) also do best with the glue-down install option because it provides a lower profile end result.
Residential Area
Did you know some condos or multifamily homes have sound transfer requirements? Well, they do! And if your project space needs to respect these requirements, we suggest you choose a floating floor installation method because it's better able to dampen sound.
Height & Existing Trim
If you are revamping an existing space, you have to consider the existing trim like door casings and base trim. Trim, casings, and the flooring itself all work together as a unit so you have to make sure it's all in sync! Also up for consideration is the subfloor you are working with as that adds to the final floor height as well.
Keep reading to see a breakdown of LVP heights!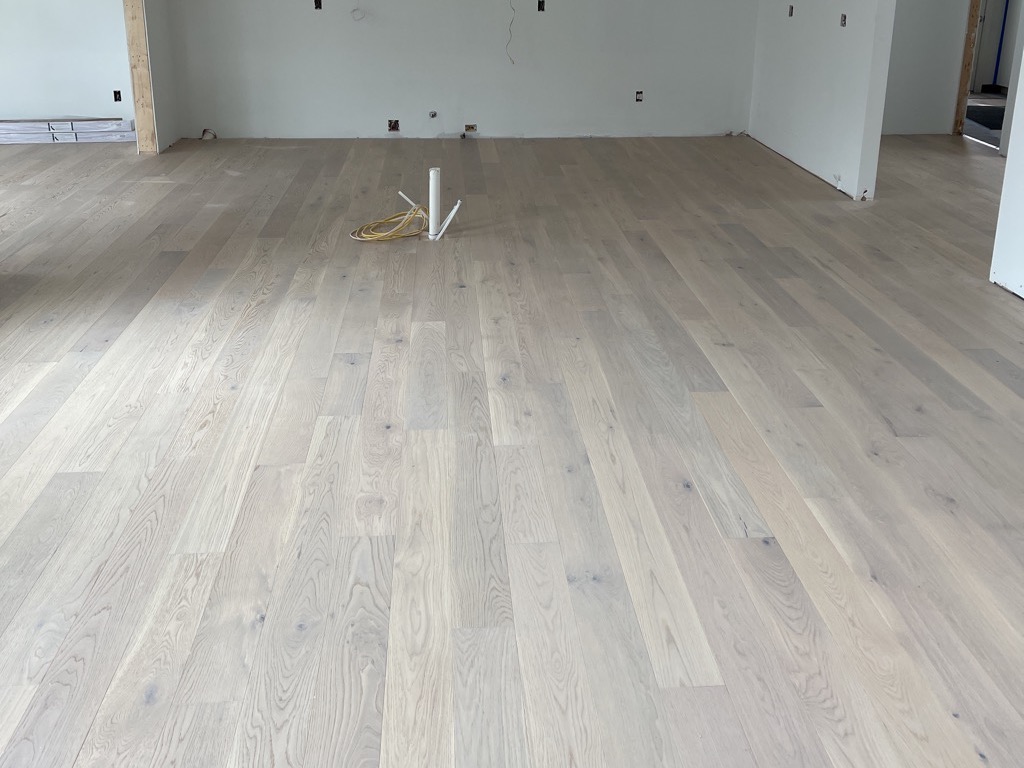 LVP Long-Term Considerations
Durability and Longevity
In brief, LVP is made with multiple layers. The first layer is the wear layer and it's the layer you step on. Its job is to protect the image layer right under it from getting scratched or scuffed. This is where durability comes into play!
So, when picking your LVP product, it's wise to consider the different thicknesses of each LVP product. You'll typically see the wear layer ranging in thicknesses as low as 4 mils and as durable as 40 mils. Each mil is approximately 1/40 of a millimeter.
Consider your project and then take a look at this quick scale for reference:
6 mil: Residential use in lightly trafficked areas
12 mil: More highly trafficked residential areas + light commercial areas
20 + mil: Commercial areas or any area of very high traffic
Water Exposure
If your project is in a room with water presence then you should focus on the materials in the core layer of LVP products. Why would this be important? Well, that's because the various materials used in core layers all have different reactions to water and temperature changes.  
Opt for a Waterproof Polymer Core (WPC) as a waterproof option that is also soft to walk upon. The wood plastic composite core makes it a great updated option for carpet! The Rigid Core option is often the go-to commercial and industrial flooring choice because the extremely firm surface from the stone plastic composite core can stand up against lots of pressure from traffic
Conclusion – LVP Types
So, to wrap up, there's lots to consider when you think about LVP flooring types.
You've probably realized it's not the best idea to pick an LVP option based on looks alone. You need to consider other factors like existing installation needs, how heavily trafficked the area is, and floor exposure to water.
Our hope at Lakeside Floor Coverings is that you see us as providing the whole package because we install and sell the product. And because we do both, we know your installation needs and how to best match that with the perfect product for you. We'd love to work with you! Contact us today to start a project! 763-503-0100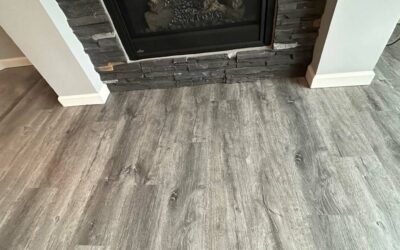 LVP Benefits When you're in the midst of making a decision, a little pro-con list has been known as the go-to...
read more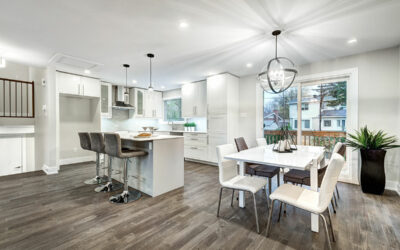 What is LVP?If you've found your way to this page, it likely means you are ready to install some new flooring...
read more