Choosing the Right Cleaning Products for Hardwood Floors: What to Use and Avoid
Hardwood Floor Cleaning Products
To make sure you get the most out of your hardwood flooring, it's important to know how to best care for them. Hardwood floors take a lot of impact – not only from how much we walk across them but also from the accidental spill or occasional scuff.
Because of this, do yourself a favor and be ready for any type of mess by knowing the right products to use to take care of your hardwood floors!
By choosing the right product, you are not only taking care of the immediate needs of your floors, but you are ensuring that your floors will look great in your space for years to come!
Keep reading to be in the know about hardwood cleaning products you should use and also to know what cleaning products are a no-no when it comes to hardwood floors!
3 Must-Have Hardwood Floor Cleaning Products
With many things in life, it's best to take a proactive approach, and the same goes for hardwood floor cleaning. If you have hardwood floors in your space or you are awaiting installation, make sure you are ready to care for them with these must-have products!
1. Soft-Bristled Broom
Because of the soft bristles, you can sweep your hardwood floors til your hands go weak! It's the nylon or rubber material found on soft-bristled brooms that make them the ideal cleaning product for hardwood floors.
A soft-bristle broom will prevent additional scratching from happening when sweeping hardwood floors. Nylon and rubber are static-charged, meaning they can be depended on to expertly capture tiny particles that might be hidden from your eye!
2. Microfiber Mop
A microfiber mop will take you a long way when it comes to cleaning your hardwood floors. This type of dry mop will scout out dust and snatch it up like it's on a cleaning mission! Microfiber mops are powerful cleaning tools and they are lightweight, making them a great cleaning choice!
3. pH-Neutral Cleaners
When it comes to being ready to take care of your hardwood floors, the best thing you can do is follow the floor manufacturer's guidelines and recommendations.
In most cases, a pH-neutral floor cleaner will get you where you need to be because such neutral floor cleaners are wood floor safe. Cleaners with a higher or lower pH pose the threat of leaving damaging stains or markings on the hardwood.
To know if a cleaning product is pH neutral, simply check the label because most are designated as such. But to be doubly sure, look at the ingredient list to make sure the product is free of phosphates, silicates, or hydroxides.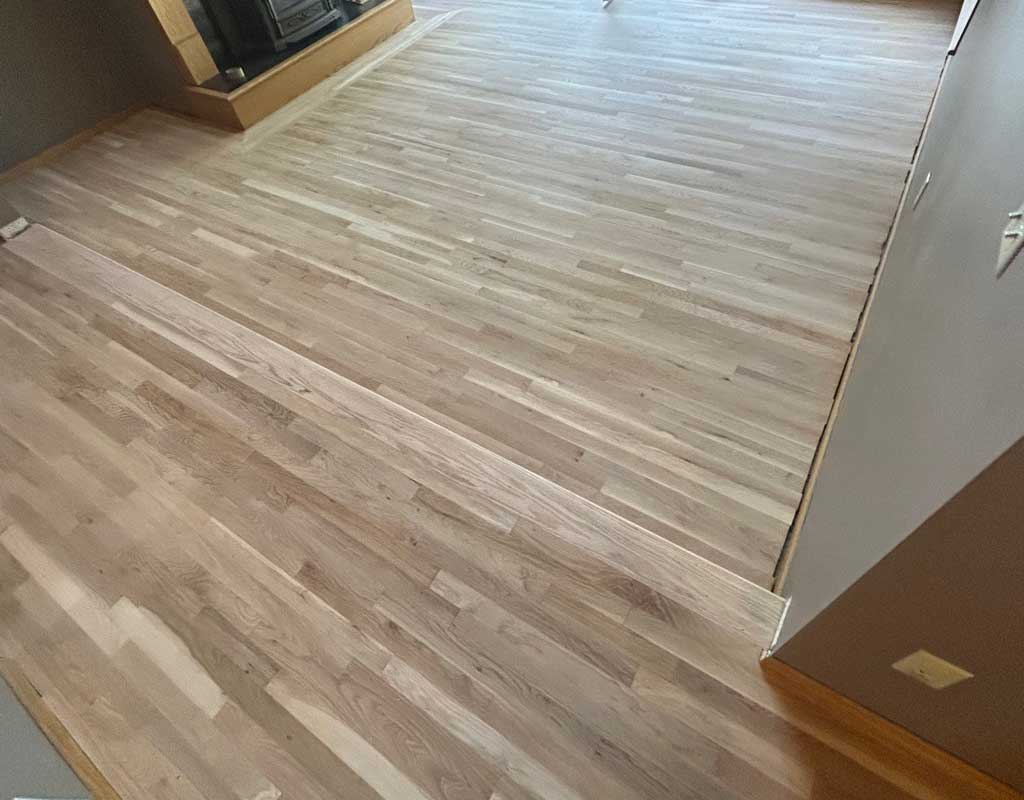 What to Avoid & Why
Just as important as knowing what to use is knowing what to avoid as a hardwood floor cleaning product. Below is a list of just that!
Harsh chemicals and abrasives: Powdered cleansers, products labeled as "disinfectants," and any type of steel-wire/copper cleaning pads all pose a threat to hardwood floors due to their scratching qualities.
Oil-based or wax-based cleaners: It might be tempting to use an oil or wax-based cleaner on your hardwood floors in order to get a nice shine, but please, do not do this! Such cleaners can trap dust, dirt, and other particles on your floors and the finish will fade over time. Just say no!
Vinegar, ammonia, or acidic solutions: Over time, these chemicals will erode and eat away at the finish on your hardwood floors. The acid will wear down your beloved floors!
Steam cleaners & wet mops: Although you might have good intentions by using a steam component and/or wet mop, you are actually making your floors more vulnerable to water damage. Traditional wet mopping can result in warping, cracking at the seams, and swelling – none of which you want happening to your luxurious floors.
Conclusion – Choosing the Right Cleaning Products for Hardwood Floors: What to Use and Avoid
In reality, all you really need is three things to take care of your hardwood floors. Sometimes less is more!
Watch out for any cleaning product that sounds too good to be true – chances are, it is and it will lead to damage. Forget about vinegar, ammonia, and any other harsh chemical labeled as cleaning supplies. You'll be thankful later!
Get in touch to get started on your flooring project. Our friendly staff can arrange a time for you to visit our showroom or for our professional team to visit your home or commercial property for an on-site estimate. Call 763-503-0100.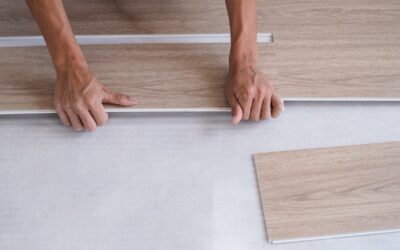 What is Commercial Luxury VinylCommercial-grade luxury vinyl is a luxury vinyl flooring product that's known...
read more